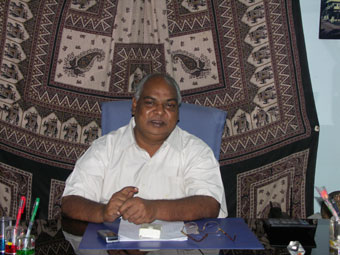 CARDS was started during the year 1979 and now it is celebrating its existence of 33 years in the service of Dalits and Tribals in India through its various programmes and organizations.
The Help For Self Help group, Sinsheim led by its President's Mr. Arnold Paulus, Mrs. Lydia Faul , Mrs. Steffi Konig and the dedicated team was the main instrumental giving us encouragement to initiate new programmes and new activities that are useful for Dalits and Tribals.
Later on few organizations like EZE, BFW, UCN, MI came in support of the various programmes initiated by CARDS.
We are grateful to several Organisations especially Mr. Xaver Huber and Individuals in India and Abroad who have been giving us needed guidance and co-operation in our efforts of promoting Dalit and Tribal Development.
As a mark of our 33 years service a homepage has been designed by Mr. Richard Nitsche which we see that the various programs will be spread through this home page to the friends all over the world.
Dr. P. RANJAN BABU
Director of CARDS